Massapequa Limo & Towncar Service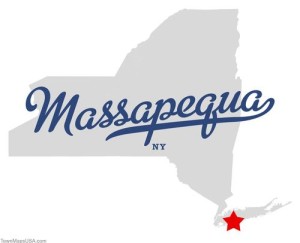 S&G Limousine is proud to serve the Long Island and New York areas with reliable and luxurious transportation that offer a world of comfort, at competitive rates to meet our client's needs.
Whether you're looking for an enjoyable night on the town or an easy way to get from place to place S&G Limousine can help you get there. With our 24 hour availability, we offer professional transportation that is both convenient and luxurious, as well as reliable to each of our clients.
S&G Limousine of Massapequa proudly serves the Massapequa and Long Island area with limousine and town car transportation services. No matter if you are looking for a comfortable reliable airport transportation to JFK Airport or La Guardia Airport, a local Massapequa wedding limo rental, a bachelor party in New York City, or a prom limo for the Massapequa Chief's Prom – S&G Limos and Town Car is there for you.
We are proud to offer local transportation to all local attractions including; the Creation Art Center, MM Music, and Seascapes USA in addition to a variety of local schools, nursing homes, summer camps, parks, and churches including Parkview Nursing Home, Eastplain School, and Grace Episcopal Church, among numerous others. Our local fleet of Limousines, Town Cars, Stretch SUV Limos, and Party Busses are ready to provide all Massapequa, Massapequa Park, East Massapequa and Amityville residents with the best service in Long Island and New York.
Our limousines are offered at a competitive rate to best meet your transportation needs without exceeding your budget. As a local business we are proud to serve our friends, family, neighbors, and fellow city residents with the same hometown professionalism we are best known for.
No matter what your needs may be for any event, S&G Limousine can help! Our fleet is not only available 24 hours a day but also seven days a week and each offers a world of comfort. Looking to arrive in style with 32 of your closest friends? No problem! S&G Limousine's fleet provides luxury vehicles for all party numbers from 1-4 in our cooperate town cars all the way to 32 passengers in our party bus limo.
S&G Limousine guarantees on time pick-ups, clean cars, and courteous and helpful drivers every time. If you are looking for reliable, professional, and luxurious limo and towncar services for your next event look no further than S&G Limousine. For more information, call or e-mail us today!
To see the great services that we offer, make sure that you take a look at our Services page and check out our beautiful fleet choices on our Fleet page.
We proudly offer Transportation Services to these Massapequa Locations:


Bristal Assisted Living at Massapequa


Parkview Nursing Home


A A All County Driving School


Albany Avenue School


Alfred G. Berner Middle School


Bay Center Montessori School of Massapequa


Birch Lane Elementary School


Charles Schwarting Elementary School


Community Nursery School of Massapequa


Creation Art Center, Inc


Discoveries Preschool


D's Defensive Driving School


East Lake Elementary School


Eastplain School


Fairfield Elementary School


Grace Day School


Hanna Defensive Driving Course


Huntington Learning Center


John P Mckenna School


Lockhart Elementary School


Love To Sing Summer Day Camp


Made By Me Pottery and Art Studio




Massapequa High School


Massapequa High School -- Ames Campus


Massapequa Public Schools Administration Offices


McKenna Elementary School


MM Music


MM Music/Love to Sing


Montessori Children's School


Nassau BOCES Carman Road School


Plainedge High School


Presbyterian Community Nursery School


Sal's Fashions Tuxedos


Seascapes USA


South Shore School of Dance


St. Anthony's High School


St. David's Christian Preschool


St. Rose of Lima Elementary School


Sylvan Learning Center


The Rock Underground


Tots-N-Tracks


Town of Oyster Bay Preschool Program


Tramas Auto School


Tutor Time




Unqua Elementary School


Wind 'n Willow


Fastpitch Now


Future Stars Summer Camps


Montessori Children's School


St. Charles/Resurrection Cemeteries


Bethel Christian Church


Church of The Nazarene Massapeaqua Park


Community United Methodist Church of Massapequa


Congreation Beth-El


Full Gospel Tabernacle of Masssapequa


Gateway Deliverance Ministries


Grace Episcopal Church


Massapequa Church of God


Massapequa Reformed Church


Our Lady of Lourdes Roman Catholic Church


Our Lady of Lourdes School


Powered by Christ Church Inc


St. David's Christian Preschool


St. Rose of Lima


Temple Sinai of Massapequa


The Praise Tabernacle